He would marry her. But he would never love her. MY HEART'S DESIRE Patricia Grasso #amreading #romance #historical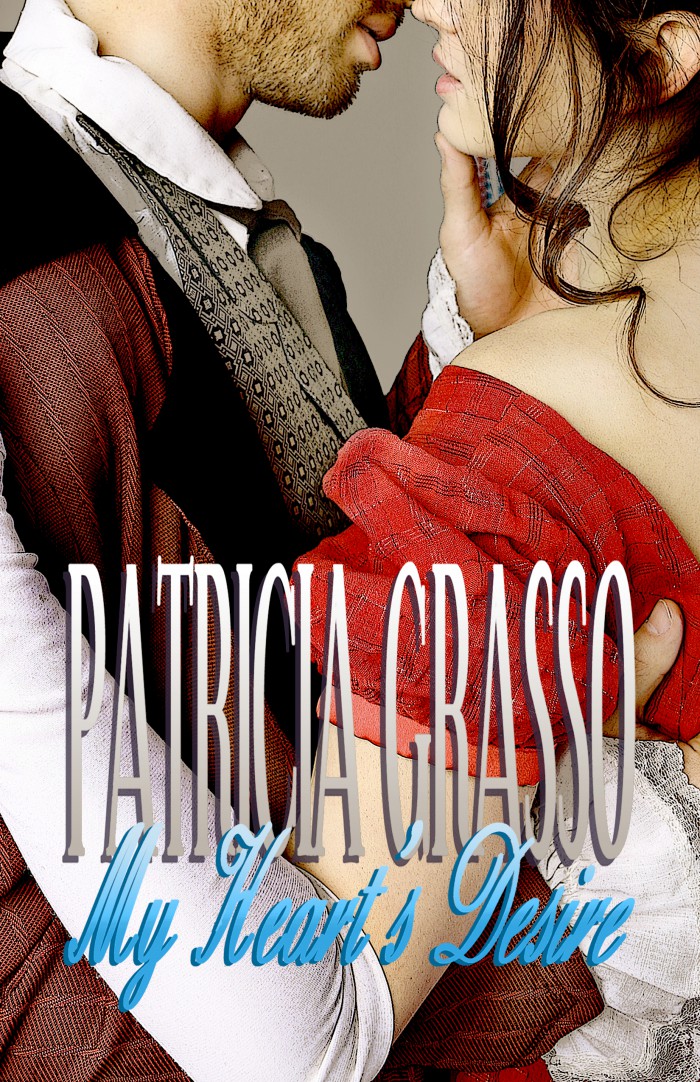 HAPPY NEW RELEASE DAY for the gorgeous and romantic MY HEART'S DESIRE by Patricia Grasso.
Get it on sale for only 1.99 right here during the Lachesis Publishing Anniversary Month Sale!
WHAT IT'S ABOUT:
Find happiness with the soaring eagle in the Place of the Winds. Beware the dark sun.
Lady Blythe Devereux has always loved Roger Debrett, the Earl of Eden, Queen Elizabeth's soaring eagle. Blythe knows with her druid's instinct that they are meant to be together. And fate will prove her right, if only she can make Roger see the truth.
Fate deals Roger a cruel blow when he's wrongly accused of murder. In order to secure his freedom so that he can uncover the truth, Roger is forced to marry Blythe, the beloved daughter of one of England's most powerful and favored men, Richard Devereux, the Earl of Basildon.
With his heart hardened against love, Roger tries to see Blythe as the young girl he'd known years earlier, but her seductive beauty, warmth, and charm, entice him at every turn. And when an unseen killer stalks them through the halls of Hampton Court Palace, Roger must do more than catch a killer. He must protect his heart's desire.
Patricia Grasso is the author of eighteen historical romances including the
Douglas Series
which follows the love stories of the amazing Douglas sisters (Angelica, Samantha and Victoria) in Regency London and the
Lords of Stratford Series
, Regency historical romances with a fairy-tale twist about the aristocratic families in Stratford-on-Avon. And the
Devereux Serie
s
, a lush, lavish, and compelling series about the noble Devereux Family in Elizabethan England. (Note: this is a re-release)
Her books have won various awards including the National Readers' Choice Award, New England Readers' Choice Award, the Romantic Times Reviewer's Choice and KISS Awards as well as the B. Dalton and Bookrack Awards for bestselling first-time author.
A native of Massachusetts, Patricia makes her home in the Boston area. She earned Bachelor's and Master's degrees in English and, for many years, used her "leisure" time to teach in a public high school.